Innovation Is All About People
WE THINQ is the most flexibe platform keeping you on the target
Start Your Innovation Process Now
Engagement
Participants are highly motivated to innovate and create.
Save time and costs
Participants can take part in innovation processes and start creating from anywhere.
Achieve great results
Transform the way you collect, prioritise, and implement ideas in no time.
"In the next 10 years, 40% of the Fortune 500 companies will be gone."
John M. Olin, School of Business, Washington University
From Challenge to Solution
CUSTOMIZABLE
Because every project is different, WE THINQ isn't something 'off the shelf'. It is tailored to meet your needs and expectations, always offering different workflows and options and delivering best results.
PROCESS DESIGN
WE THINQ was created from the maxim that innovation makes life better. We include state of the art methods such as Design Thinking, to ensure innovation and sustainability in your end product.
"The WE THINQ platform can be adapted to your challenge, for a great price, in a sensible timeframe with beautiful results. The back end is simple and easy to maintain throughout different stages of a competition. The WE THINQ team listens to the customer's needs and works fast to achieve results"
Results Using WE THINQ
Idea challenges
A mobilization of experts from round Europe to find intelligent energy solutions resulted in 3 promosing startups making their way to market end products.
Design thinking
An organization collaborated with external stakeholders for 3 weeks on 5 challenges resulting in 300 ideas, 20 prototypes and 5 concrete implementations.
Innovation management
Organizing 6 online innovation events, where employees shared their competencies to find create sustainable product solutions.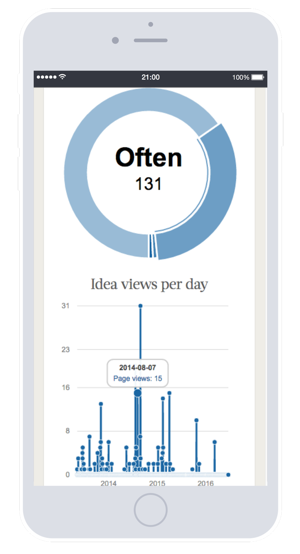 We have got your back covered
128
128-BIT ENCRYPTION

8
SERVER WORLDWIDE

24/7
HOURLY BACKUP